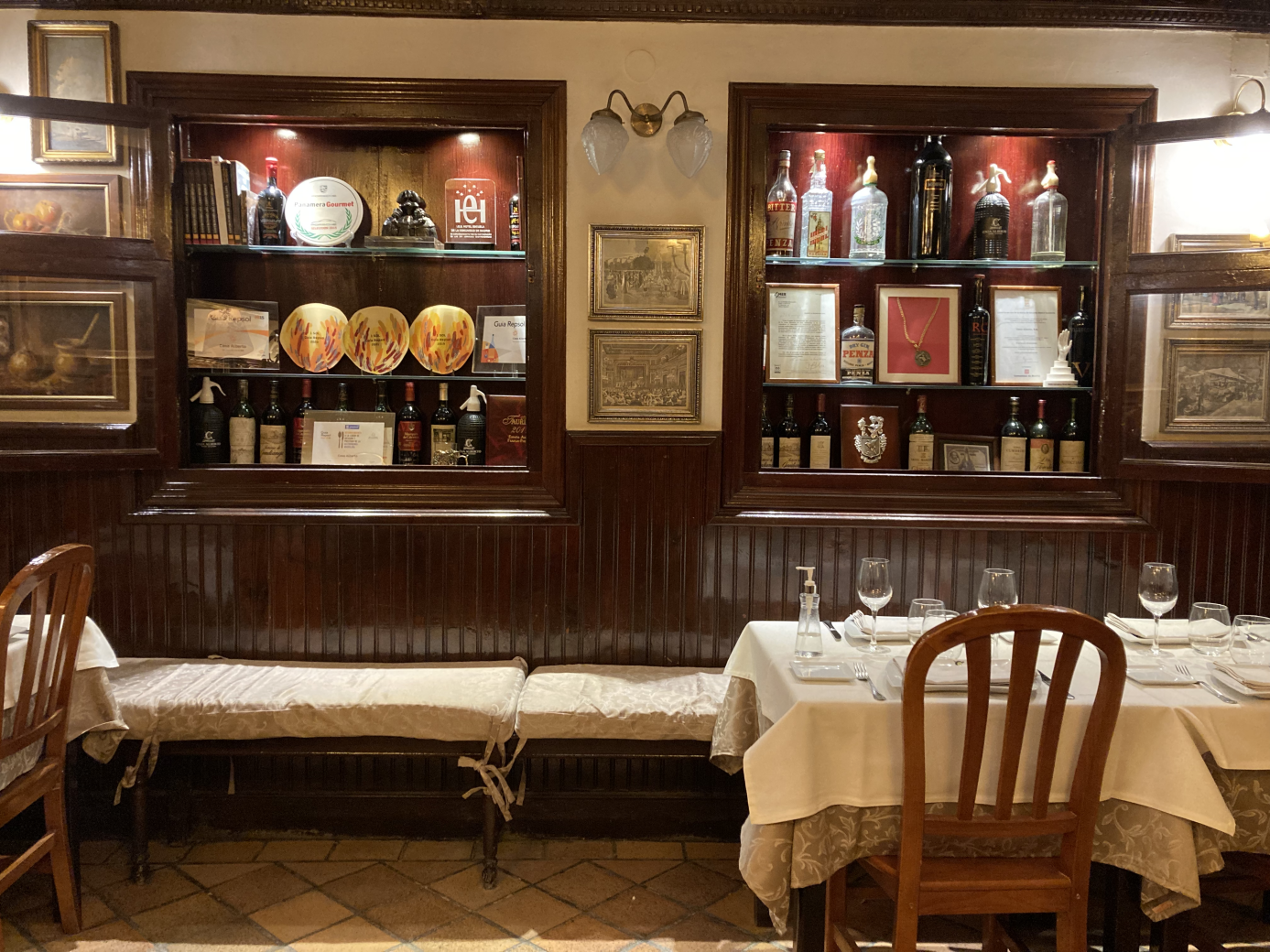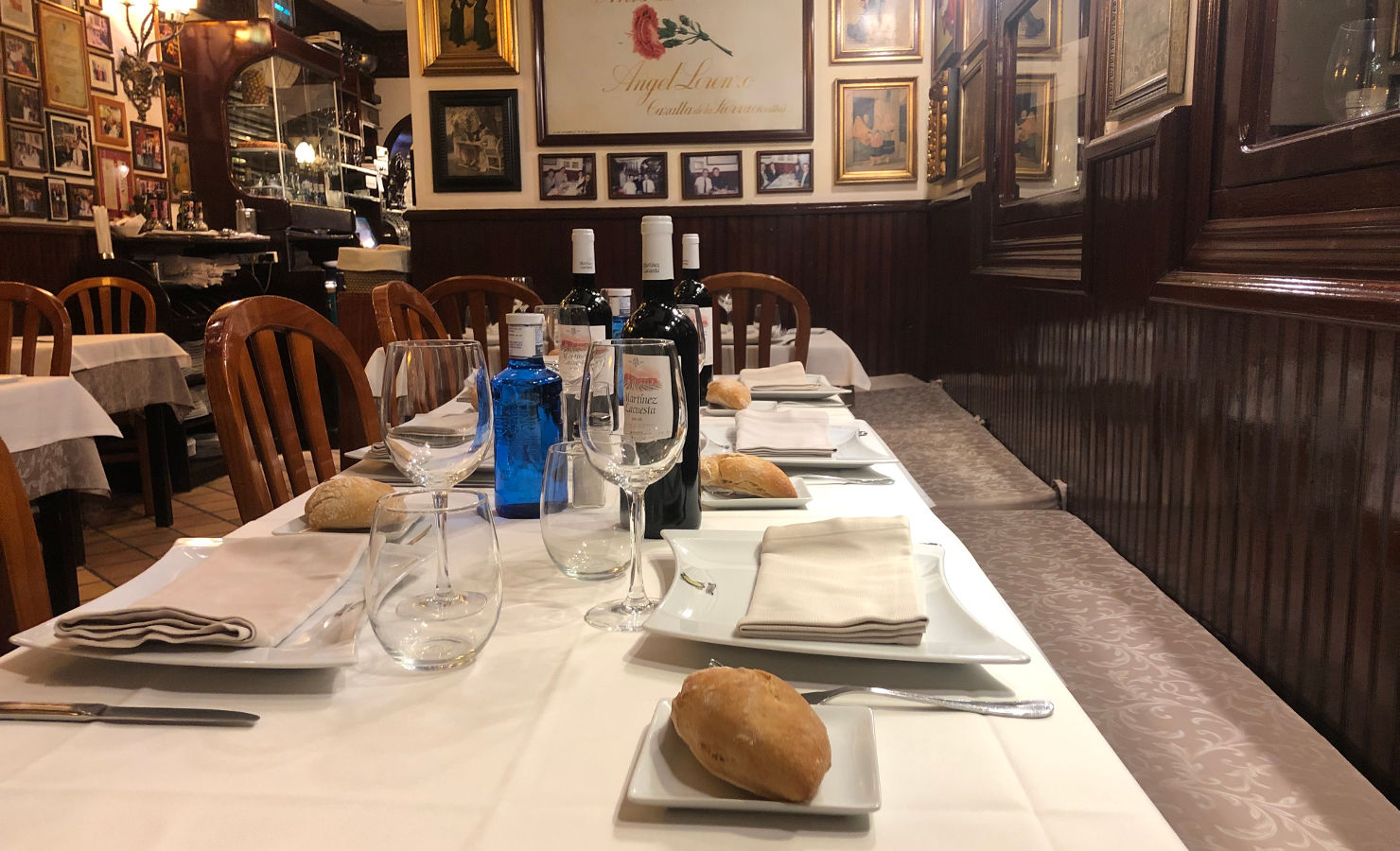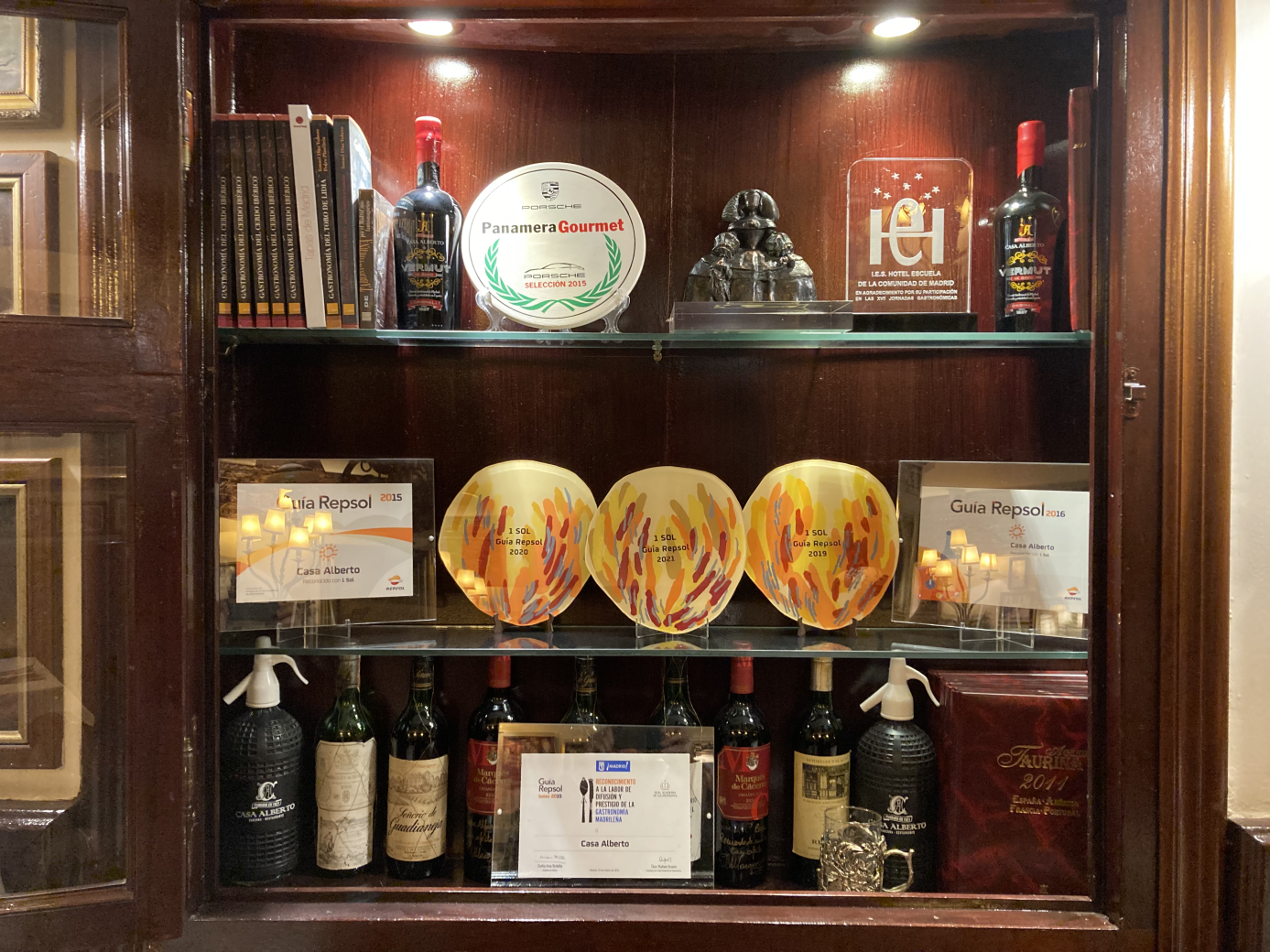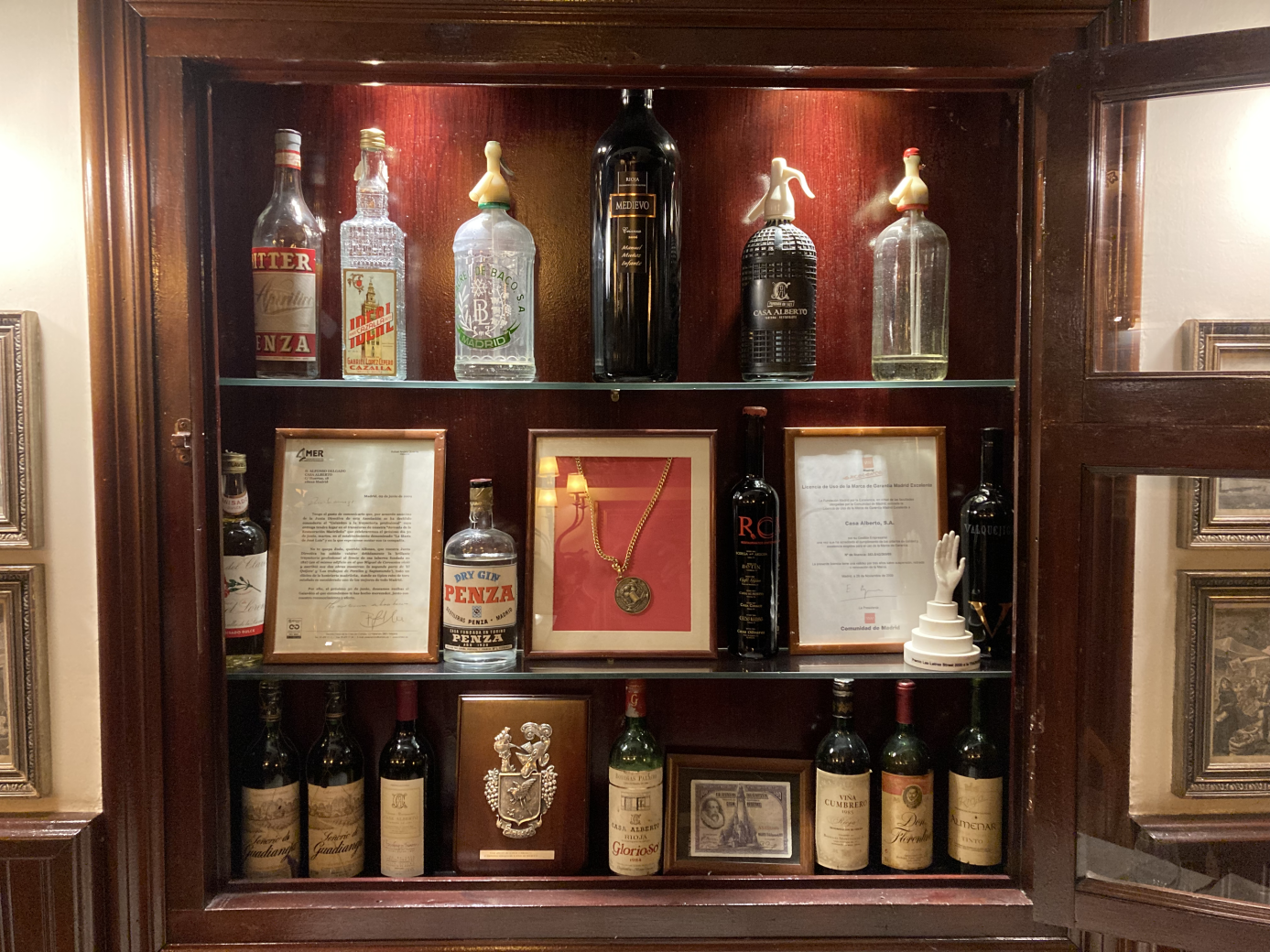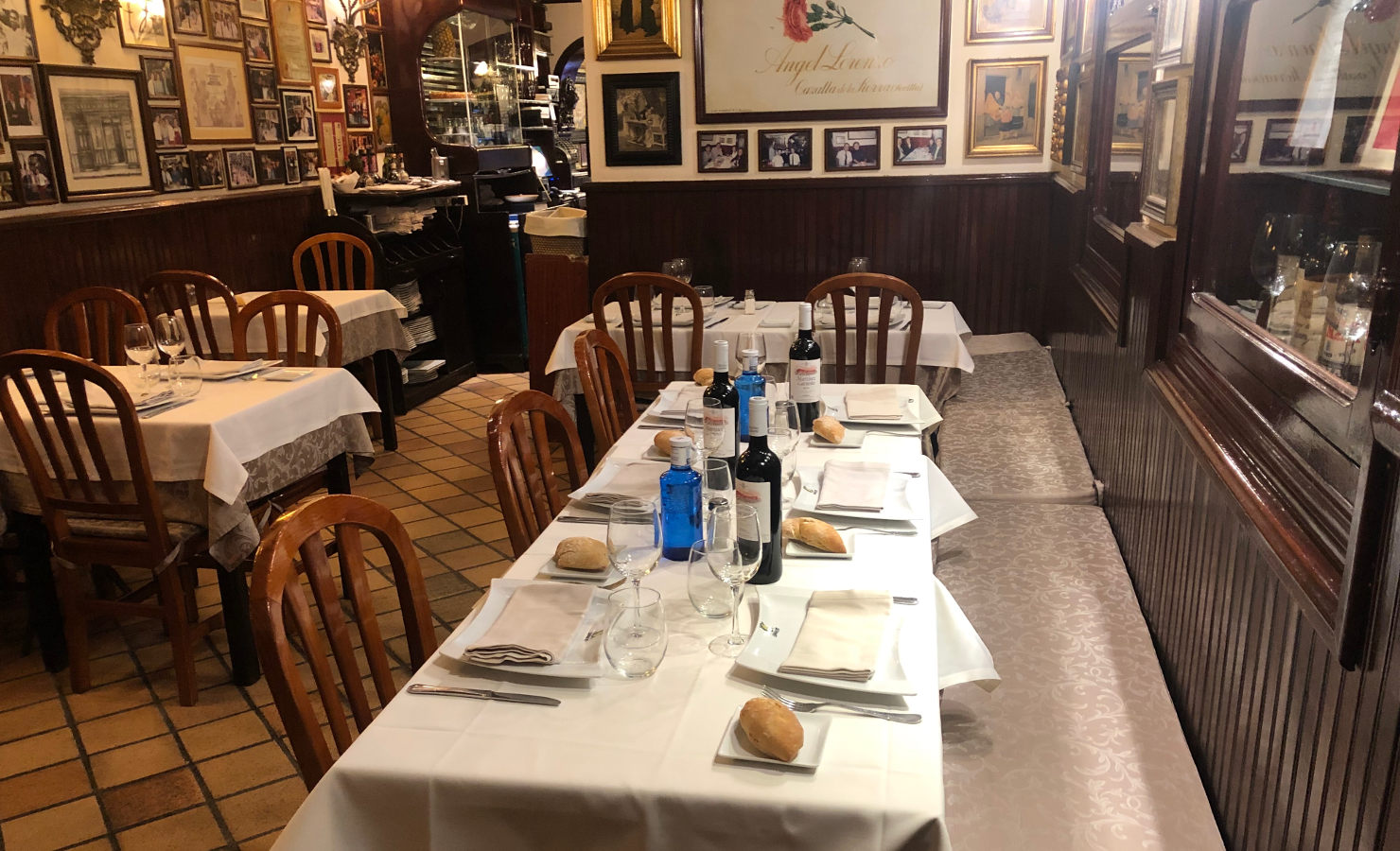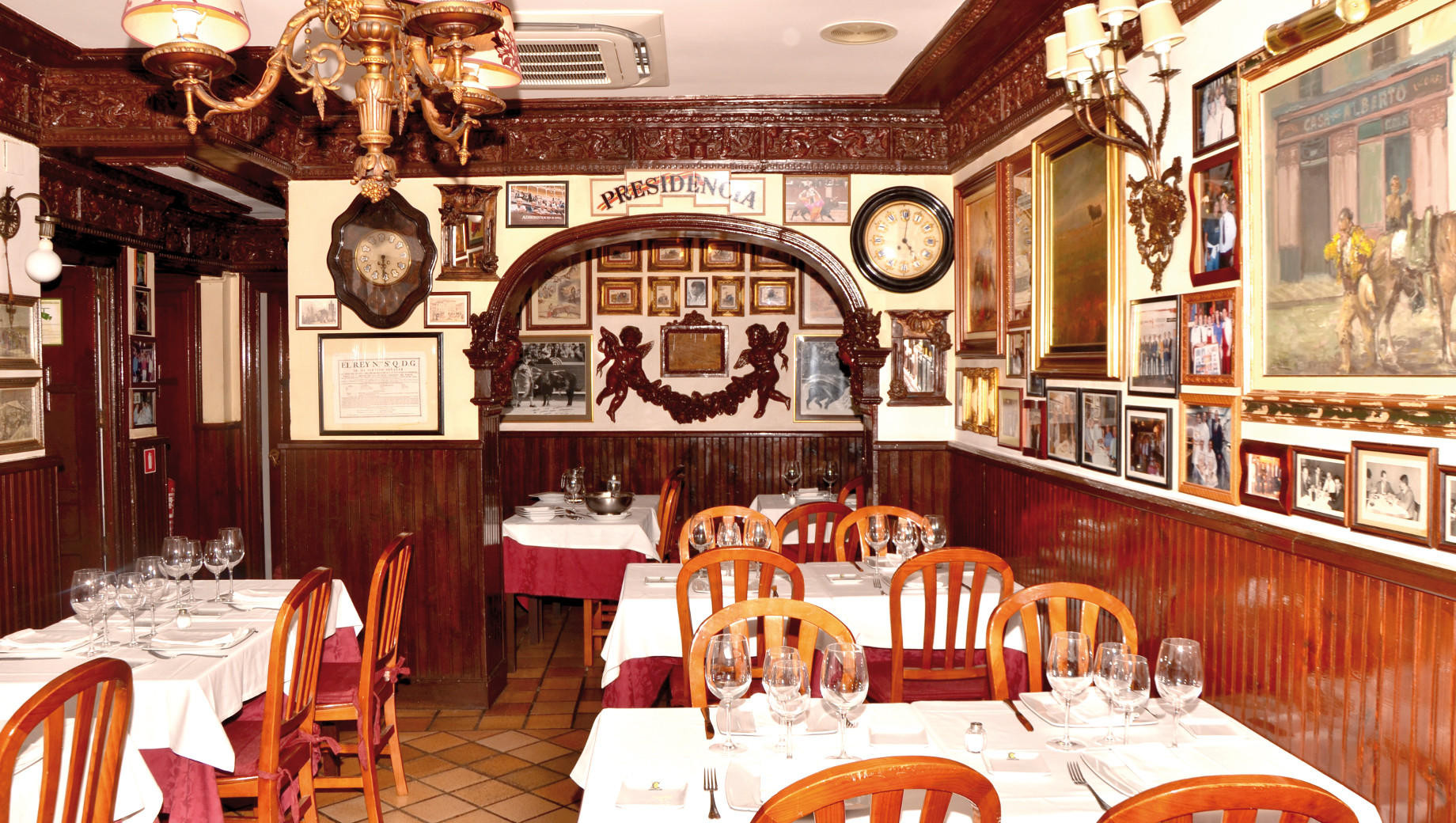 The Restaurant
Initially, Casa Alberto was simply tavern that dispatched wined accompanied with hard-boiled eggs, freshwater crayfish, etc.
Nowadays, Casa Alberto is a staunch defender of the succulent and healthy cuisine of Madrid, bringing an edgy touch.
Amongst the well-known specialities of Casa Alberto are:
TYPICAL DISHES:
Madrilenian Callos Tripe, Madrilenian Snails, Madrilenian Hand of Lamb, Madrilenian Cod, Ox Tail Stew, Beef Cheek or Veal Meatballs.
AVANT-GARDES DISHES:
Baby Broad Beans with Squids, Octopus with Veal Sweetbreads and Meat Reduction, Vegetable Stew with Egg Yolk and Iberian Veil and Confit Artichokes with Iberian Veil.
OUR DESSERTS:
Fried Milk with Coffee Ice Cream, French Toast with Ice Cream, Baked Cheese Cake and Homemade Egg Custard.
Besides our famous tapas the entire restaurant menu can be enjoyed also at the bar, one of the oldest in Madrid.
Virtual tour
Technical sheet
Address:
C/ de las Huertas, 18. 28012 Madrid
Metro Station:
Antón Martín (Línea 1)
Sevilla (Línea 1)
Area:
Downtown
Tavern Schedule:
Tuesday to Saturday from 12 pm to 11 pm
Sunday from 12 pm to 4 pm
Closed Monday all day
Restaurant Schedule:
Tuesday to Saturday from 1.30 pm to 4 pm and 8 pm to 11 pm
Sunday from 1.30 pm to 4 pm
Closed Monday all day
Christmas 2023 Schedule:
Closed December, 24th and 25th.
Closed from December 31st to January 8th, both included.
Accepts clients without reservation:
Yes, but making a reservation is recommended.
Disabled access:
No
Credit Cards:
Visa, American Express, MasterCard, Diners Club, 4B.
Additional information:
Bar/tapas, temperature conditioned wine cellar (25 references), coat room, closed during the first week of January and the last 3 weeks of August.
Telephones:
914 299 356 – 914 290 706
Website:
www.casaalberto.es
email:
casaalberto@casaalberto.es
Type of cuisine:
Traditional Madrilenian cuisine.
House specialty:
Madrilenian Cod or Breaded, Ox Tail Stew, Beef Cheek with Parmentier Garnish and Grilled Hake.
Price range:
25-30 €
Where to park:
Parking Santa Ana, Parking Las Cortes, Parking Jacinto Benavente.
One main room:
Sits 35 diners.
Private rooms:
No.
Patio dinning:
No.